November 17, 2020
Each year, faculty members from the Department of Emergency Medicine are recognized for their excellence in teaching, clinical practice, and research. Congratulations to our 2019 award and significant honour recipients: NAME AWARD/HONOUR AGENCY Jim Christenson Helen Karounis Memorial Award for Professionalism in Emergency Medicine Canadian Association of Emergency Physicians Lee Graham 2019 Interior Site Emergency […]
November 13, 2020
We are proud to share that Dr. Brian Grunau has received $2.1 million of funding from Public Health Agency of Canada's COVID-19 Immunity Task Force (CITF) funding opportunity, for his research project entitled COVID-19 Occupational Risks, Seroprevalence and Immunity among Paramedics in Canada (CORSIP Canada)! The funding from CITF is part of an opportunity related […]
Posted in Awards, News, Research, Research News | Tagged with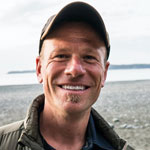 October 16, 2020
Each year, the Faculty of Medicine recognizes faculty and staff members for excellence in teaching, research, administration, innovation and public service. We are proud to share that UBC Emergency Medicine Associate Faculty member, Dr. Garth Meckler, was named as one of the winners of the Distinguished Achievement award. The award recognizes meritorious performance and his […]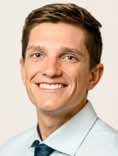 July 23, 2020
A big congratulations to Max Moor-Smith on winning the 2019 J.H. MacDermot writing award. The article was on "The world's most poisonous mushroom, Amanitaphalloides, is growing in BC" [BCMJ2019;61:20-24]. Please click here view his BCMJ writing award.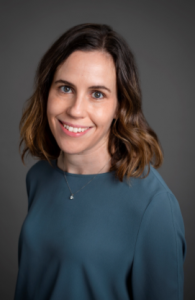 July 14, 2020
Congratulations to Shavaun MacDonald on receiving the 2020 Canadian Association for Medical Education Certificate of Merit Award. This award recognizes her commitment to medical education in Canadian Medical Schools. She is a critical care and emergency physician in Victoria. She is also the residency program director for the UBC Basic Clinical Year Residency Program and […]
Posted in Awards, Education News, News | Tagged with
April 21, 2020
Department of Emergency Medicine faculty member Kendall Ho and Lori Brotto and Peter Leung, professors in the UBC department of obstetrics and gynaecology, have been awarded the 2019 Faculty of Medicine Distinguished Researcher Awards. The annual awards recognize faculty who have made significant contributions in basic science research in the areas of health and life […]
March 27, 2020
Congratulations to Jeff Brubacher and his team for receiving 3-year funding from CIHR for a "Partnerships for cannabis policy evaluation" grant that they submitted last fall. The grant is just under $510,000 total.
March 27, 2020
Big congratulations to Shahin for receiving two Strategic Investment Fund awards from UBC. The first entitled: "Indigenous MD Applicant Structured Multiple Mini Interview (MMI) Preparatory Workshop." is valued at $50,490. This project will deliver MMI prep workshops for indigenous MD applicants with the goal of eventually increasing the number of indigenous physicians in BC and […]
January 22, 2020
Dr. Jessica Moe was awarded a Blue Sky Grant from the BCCDC Foundation for Population and Public Health for her feasibility study examining standard dosing and microdosing take-home Suboxone regimens from the emergency department. The Blue Sky Program provides seed funding for new and imaginative ideas that demonstrate scientific merit and the potential to make […]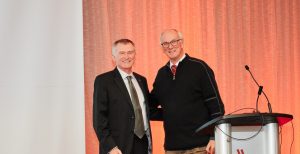 December 11, 2019
Congratulations to Jim Christenson who received the Distinguished Volunteer Award for the Heart and Stroke Foundation of Canada. Here being honoured by the Dr. Andrew Piper, the Chairman of the H&S Board at the annual board and leadership meeting in Toronto, November 30, 2019.