Archives by date
You are browsing the site archives by date.
December 11, 2015
Congratulations to Kevin Shi, Head of the Delta Hospital Emergency Department. Kevin received an award from the BC College of Family Physicians for innovation and excellence in clinical care and teaching. Follow this link for more information http://bccfp.bc.ca/wp-content/uploads/2015/10/Celebrating-Your-Successes.pdf And join me in congratulating Kevin! Jim Christenson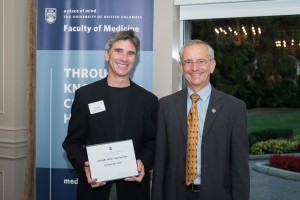 November 5, 2015
Posted in Featured | Tagged with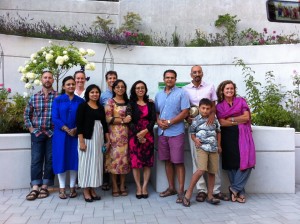 November 3, 2015
The Global EM Initiative (GEMI, an interest group with UBC DEM) works closely with Canadian academic partners to support the EM post-graduate training program at the Patan Academy of Health Sciences in Nepal.  Since the program's beginning in Sept 2013, 9 UBC DEM faculty members have volunteered to teach and work alongside trainees and colleagues […]
Posted in Events, News, Uncategorized | Tagged with
November 2, 2015
Dr. Jim Christenson announces that the grant application to CIHR to establish the Canadian Resuscitation Outcomes Consortium  was successful. This grant will enable the Resuscitation Outcomes Consortium work to continue in Canada. The 3 core research sites will be UBC and the BCEHS (Christenson), the U of Ottawa and OPALS agencies (Stiell) and the U of Toronto […]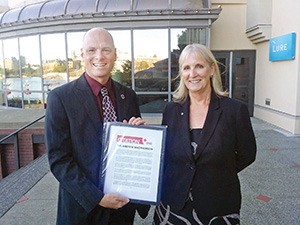 October 21, 2015
The Red Cross has bestowed its highest honour on faculty member Dr. Andrew MacPherson. Under his leadership, as Medical Director for the Canadian Red Cross National Medical Advisory Committee, the Canadian Red Cross pioneered the inclusion of automated external defibrillation training in its first aid courses. Subsequent to this inclusion, research demonstrated that the use of an […]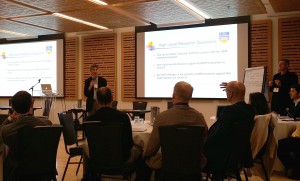 October 20, 2015
Thank you to the faculty members who attended the Department of Emergency Medicine Strategic Planning Retreat, held on October 15-16, 2015. A special thank you to those who presented and led sessions, as well as many thanks to our wonderful staff who planned and supported the retreat. Many wonderful ideas came out of the discussions, sometimes […]
September 8, 2015
Tracy graduated with a Master's in Forensic Medicine from Monash University in Melbourne, Australia in May, and was awarded the "Monash University Academic Medal for Excellence in Graduate and Postgraduate Coursework Study" for having the "highest record of academic achievement".  It is the first time the Department of Forensic Medicine has received the award! She […]
July 15, 2015
Dr. Harpinder Paul Johar has received a Robert Wood Johnson Award.  This achievement is supported by the Johnson & Johnson Medical Company and recognizes Dr. Johar's work as he completes his degree in Masters of Health Care Administration at the University of British Columbia.
June 25, 2015
The Canadian Centre on Substance Abuse (CCSA) has partnered with UBC's Mass Gathering Medicine Interest Group to build consistency in approaches to reducing harm at music festivals as a result of substance use. After a national meeting in January 2015, working groups have now been established to begin implementing recommendations centered around four key areas. Read the report […]
Posted in Interest Groups, News | Tagged with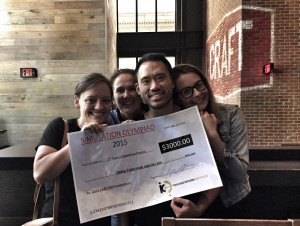 June 8, 2015
     They were exceptional and won FIRST PRIZE at the Canadian Association of Emergency Physicians Annual Scientific Meeting in Edmonton. FRCPS (EM) residents Nicolle Holm, Wesley Jang and Kelsey Innes and Nurse Leader and long time ACLS/CPR instructor Sherry Stackhouse showed how a great resuscitation team functions and beat out very stiff competition from other […]
Posted in Education News, Events, News | Tagged with