Research
Articles or Resources fro the Research Programmes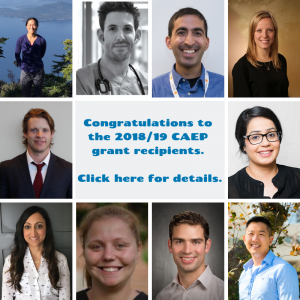 February 15, 2019
Congratulations to Dr. Jen Chao, year 4 RCPS-EM resident, on being awarded a $5,000 Canadian Association of Emergency Physicians (CAEP) Junior Investigator Grant. Her project, "Low Dose Intravenous Ketorolac in Renal Colic, A Pilot Study to Plan a Randomized Controlled Trial", compares 10mg vs 30mg of IV Ketorolac for pain control in adult patients […]
Posted in Awards, News, Research, Research News | Tagged with CAEP, Chao, Grant, Investigator, Jen, Junior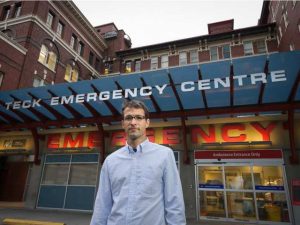 February 8, 2019
A first-of-its-kind pilot project is underway at St. Paul's ED, in collaboration with the VCH Regional Addiction Program, providing opioid overdose patients with takeaway doses of suboxone upon discharge. Patients are given a three day supply of the opioid substitute treatment, along with instructions on how to take the medication. Patients must be in a sufficient […]
Posted in News, Research, Research News | Tagged with opioid, overdose, st. pauls, suboxone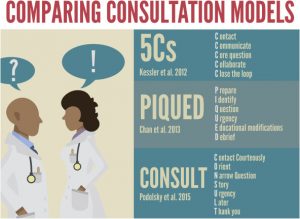 January 24, 2019
RCPS-EM resident Dr. Jared Baylis is the lead author of a recent publication, Conquering Consultations: A Guide to Advances in the Science of Referral-Consultation Interactions for Residency Education. His article is available online ahead of the upcoming print issue of the Annals of Emergency Medicine. The article explores the referral-consultation process for resident doctors. […]
Posted in Education, Education News, News, Publications, Research, Research News | Tagged with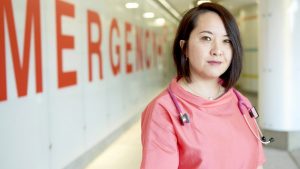 December 12, 2018
Image credit: @BCCHresearch Congratulations to Dr. Quynh Doan, Associate Professor in the Division of Emergency Medicine, UBC Department of Pediatrics. She was a successful applicant to the Fall 2018 Strategic Investment Fund call. The Faculty of Medicine created the Strategic Investment Fund to advance the objectives of the faculty's strategic plan, Building the Future.  Dr. Doan's project is titled Helping […]
Posted in Awards, News, Research, Research News | Tagged with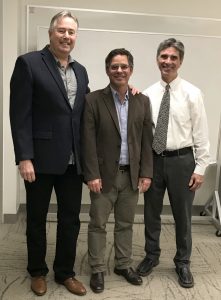 September 17, 2018
Congratulations to NERD Block Faculty Member Dug Andrusiek, for successfully defending his PhD dissertation on September 11, 2018. Dug's thesis was titled: "Emergency Medical Services Design and Response: The Role of Chain-of-Survival Clinical Interventions on Survival Following Out-of-Hospital Cardiac Arrest", and his success is anticipated to soon lead to the first PhD granted at UBC to […]
Posted in News, Research, Research News | Tagged with
May 30, 2018
Congratulations to Dr. David Barbic for his recent VCHRI Innovation and Translational Research Award for his study, "Rapid agitation control with ketamine in the emergency department (RACKED): a randomized controlled trial". When patients arrive at the emergency department (ED) agitated, aggressive and with potentially violent behaviour, it is paramount to find a way to address […]
Posted in Awards, News, Research, Research News | Tagged with

May 30, 2018
A DEM Research Retreat was held on April 10, 2018, and focussed on 3 broad themes: mentorship, support, and teamwork. A number of exciting action items were decided upon – click here to download a summary.
Posted in News, Research, Research News | Tagged with
May 10, 2018
Dr. Corinne Hohl recently won the MSFHR Health Professional-Investigator (HP-I) Award for her project "Implementing and evaluating ActionADE to transform medication safety". The HP-I Award is designed to develop BC's research talent and help decrease the gap between health research and its implementation. The awards support health professionals who are actively involved in patient care to […]
Posted in Awards, News, Research, Research News | Tagged with
May 10, 2018
Congratulations to Dr. Jessica Moe, who recently received a $75,000 operating grant for her project "Identifying Subgroups and Risk Among Frequent Emergency Department Users". The Innovation and Translational Research Award funds innovative research that will have an impact on patient care at VCH and/or PHC, provide savings for the health system at VCH and/or PHC.
Posted in Awards, News, Research, Research News | Tagged with
May 9, 2018
Congratulations to Dr. Kendall Ho and the UBC DigiEM team, who is working with a cross emergency department team in the lower mainland, including Drs. Wayne Choi, Chris Lee, Chad Kim Sing and Eric Grafstein. The team recently received an inaugural VGH + UBC Hospital Foundation Innovator's Challenge award for their work developing an app which enhances […]
Posted in Awards, News, Research, Research News | Tagged with