January 22, 2020
Drs. Corinne Hohl and Jessica Moe's project: Naloxone Dosing in the Era of Ultra-Potent Opioid Overdoses has been featured on CIHR. Drs. Corinne Hohl and Jessica Moe and their team at the University of British Columbia wanted to better understand the effectiveness of the opioid antidote naloxone on reversing overdoses due to increasingly common ultra-potent […]
Posted in News | Tagged with
January 22, 2020
Dr. Jessica Moe was awarded a Blue Sky Grant from the BCCDC Foundation for Population and Public Health for her feasibility study examining standard dosing and microdosing take-home Suboxone regimens from the emergency department. The Blue Sky Program provides seed funding for new and imaginative ideas that demonstrate scientific merit and the potential to make […]
January 22, 2020
Global interviewed David Barbic, a clinical professor in UBC's department of emergency medicine, about his new research which showed most people don't recognize the signs of a heart attack or opioid overdose. Click here to see the interview.
Posted in News | Tagged with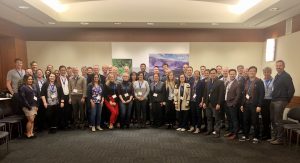 December 18, 2019
The department of Emergency Medicine had a successful Faculty Retreat on November 22, 2019 at the SFU JWOSK Centre with over 60 members from the across the province participating.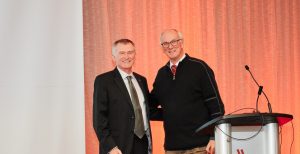 December 11, 2019
Congratulations to Jim Christenson who received the Distinguished Volunteer Award for the Heart and Stroke Foundation of Canada. Here being honoured by the Dr. Andrew Piper, the Chairman of the H&S Board at the annual board and leadership meeting in Toronto, November 30, 2019.
November 7, 2019
Department Faculty Members are invited to the upcoming Faculty Retreat! Date: Friday, November 22, 2019 Time: 8:00am – 4:30pm (Followed by Networking Reception) Location: Simon Fraser University, WOSK Conference Centre 580 W. Hastings Street, Vancouver, BC (enter via breezeway off Seymour St) Map: http://goo.gl/maps/lbXvS Please RSVP to the following link by November 15th, 2019. In-person […]
Posted in News | Tagged with

September 16, 2019
Clinical Associate Professors Dr. David Sweet and Dr. Rob Stenstrom show for the first time evidence that early sampling of blood for microorganisms in sepsis is critical to treating the common and potentially fatal condition. The five-year study (2013-2018) published today in the Annals of Internal Medicine involved 325 patients in seven hospitals (including Vancouver General, St. Paul's, […]
Posted in News, Research, Research News | Tagged with blood, sepsis, stenstrom, sweet
September 12, 2019
Congratulations to Dr. Josh Williams, RCPS-EM Associate Program Director, for receiving a 2019 UBC Clinical Faculty Award for Excellence in Clinical Teaching! The award recognizes excellence in teaching by clinical faculty members. More award recipients
Posted in Awards, News | Tagged with Clinical, Faculty, teaching, Williams
September 12, 2019
Congratulations to Clinical Assistant Professor Dr. Sam Stewart for receiving a 2019 UBC Clinical Faculty Award for Career Excellence in Clinical Teaching! The award recognizes senior clinical faculty members who have demonstrated sustained excellence in teaching over the course of their careers. More award recipients
Posted in Awards, News | Tagged with Clinical, Faculty, stewart, teaching
September 12, 2019
Congratulations to Dr. Corinne Hohl for receiving the 2019 UBC Faculty of Medicine Award for Excellence in Mentoring Early Career Faculty​. The award recognizes faculty members who have formally been identified as mentors and who exemplify a deep commitment to fostering the professional and personal development of faculty members in the early stages of their […]
Posted in Awards, News | Tagged with Faculty, hohl, mentoring, mentorship