Archives by date
You are browsing the site archives by date.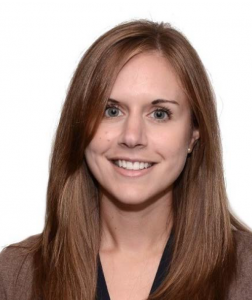 May 30, 2018
Congratulations to Dr. David Barbic for his recent VCHRI Innovation and Translational Research Award for his study, "Rapid agitation control with ketamine in the emergency department (RACKED): a randomized controlled trial". When patients arrive at the emergency department (ED) agitated, aggressive and with potentially violent behaviour, it is paramount to find a way to address […]

May 30, 2018
A DEM Research Retreat was held on April 10, 2018, and focussed on 3 broad themes: mentorship, support, and teamwork. A number of exciting action items were decided upon – click here to download a summary.
May 10, 2018
Dr. Corinne Hohl recently won the MSFHR Health Professional-Investigator (HP-I) Award for her project "Implementing and evaluating ActionADE to transform medication safety". The HP-I Award is designed to develop BC's research talent and help decrease the gap between health research and its implementation. The awards support health professionals who are actively involved in patient care to […]
May 10, 2018
Congratulations to Dr. Jessica Moe, who recently received a $75,000 operating grant for her project "Identifying Subgroups and Risk Among Frequent Emergency Department Users". The Innovation and Translational Research Award funds innovative research that will have an impact on patient care at VCH and/or PHC, provide savings for the health system at VCH and/or PHC.
May 9, 2018
Congratulations to Dr. Kendall Ho and the UBC DigiEM team, who is working with a cross emergency department team in the lower mainland, including Drs. Wayne Choi, Chris Lee, Chad Kim Sing and Eric Grafstein. The team recently received an inaugural VGH + UBC Hospital Foundation Innovator's Challenge award for their work developing an app which enhances […]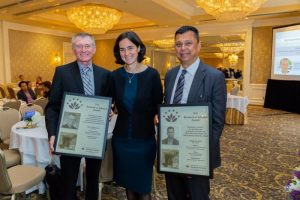 May 2, 2018
Congratulations to Dr. Jim Christenson who is a co-recipient of the 2018 Providence Health Care Research and Mission Award! The award is in recognition of his leadership and contributions to Providence Health Care as an emergency physician and clinician researcher. The selection committee noted Jim's expertise in the resuscitation of patients suffering cardiac arrest, and […]
May 1, 2018
We are pleased to announce Dr. Daniel Ting, a 4th year resident in the Emergency Medicine Program based in Kelowna, has been awarded the first annual Herb Parkin Leadership Award. The Herb Parkin Leadership Award is given to a UBC EM resident who has made an outstanding contribution to the field of Emergency Medicine. This […]