Archives by date
You are browsing the site archives by date.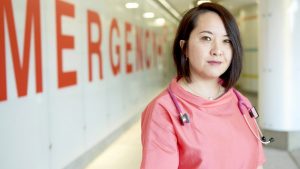 December 12, 2018
Image credit: @BCCHresearch Congratulations to Dr. Quynh Doan, Associate Professor in the Division of Emergency Medicine, UBC Department of Pediatrics. She was a successful applicant to the Fall 2018 Strategic Investment Fund call. The Faculty of Medicine created the Strategic Investment Fund to advance the objectives of the faculty's strategic plan, Building the Future.  Dr. Doan's project is titled Helping […]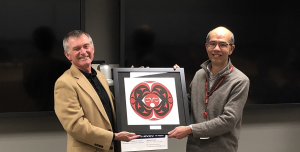 December 11, 2018
Dr. Jim Christenson presents a thank you gift to Dr. Brian Chung for his years of service as Residency Program Director. The recognition gift was presented at the December departmental advisory committee lunch reception.
November 23, 2018
April 11, 2018 | Visiting Professor: Dr. Laurie Morrison from the University of Toronto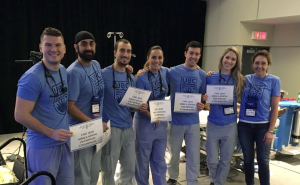 November 19, 2018
CONGRATULATIONS to the Family Practice Simulation Team The resident team and coaches put on a great show and won top prize in the CFPC 2018 Family Medicine Forum held in Toronto Simulation (SIM) Olympiad. They were the best of the best!!! The CCFP residents were the stars of the show. It takes a lot […]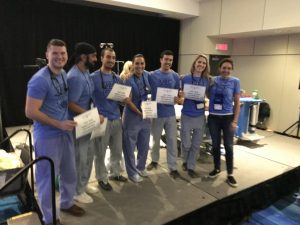 November 19, 2018
The resident team and coaches put on a great show and won top prize in the CFPC 2018 Family Medicine Forum held in Toronto Simulation (SIM) Olympiad. They were the best of the best!!! Of course, the CCFP residents were the stars of the show. It takes a lot of courage to stand on a […]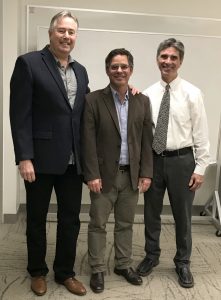 September 17, 2018
Congratulations to NERD Block Faculty Member Dug Andrusiek, for successfully defending his PhD dissertation on September 11, 2018. Dug's thesis was titled: "Emergency Medical Services Design and Response: The Role of Chain-of-Survival Clinical Interventions on Survival Following Out-of-Hospital Cardiac Arrest", and his success is anticipated to soon lead to the first PhD granted at UBC to […]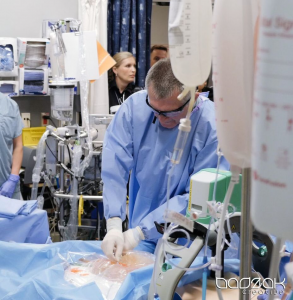 June 25, 2018
Dr. Jim Christenson in ECPR Simulation