Featured
Posts tagged with 'Featured' will be added to the slideshow on the front page. Don't forget to add the Feature Image!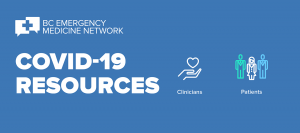 March 18, 2020
You can now find up-to-date, COVID-19 resources on the EM Network website for: Clinicians, Patients, & Epidemiology These BC-specific resources are reviewed and updated daily. If you have a COVID-19 resource or tip to share Please email connect@bcemergencynetwork.ca. You can also create a private, member's only discussion, or public blog post at www.bcemn.ca/lounge.
Posted in Emergency Medicine Network, Featured, News | Tagged with coronavirus, CoV, Covid, COVID-19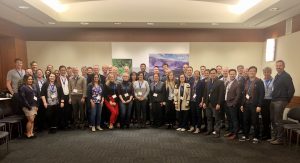 December 18, 2019
The department of Emergency Medicine had a successful Faculty Retreat on November 22, 2019 at the SFU JWOSK Centre with over 60 members from the across the province participating.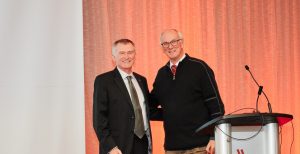 December 11, 2019
Congratulations to Jim Christenson who received the Distinguished Volunteer Award for the Heart and Stroke Foundation of Canada. Here being honoured by the Dr. Andrew Piper, the Chairman of the H&S Board at the annual board and leadership meeting in Toronto, November 30, 2019.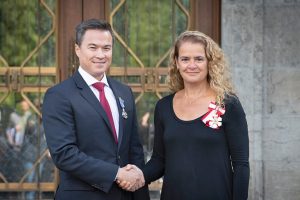 September 12, 2019
Congratulations to Clinical Assistant Professor Dr. Erik Vu for recently receiving commendation from the Governor General of Canada for outstanding public service. Erik was awarded the Meritorious Service Medal, which celebrates Canadians who have performed an exceptional deed or activity that brings honour to Canada. Full story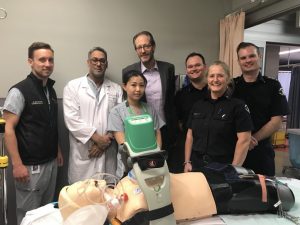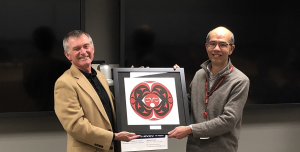 December 11, 2018
Dr. Jim Christenson presents a thank you gift to Dr. Brian Chung for his years of service as Residency Program Director. The recognition gift was presented at the December departmental advisory committee lunch reception.
Posted in Featured | Tagged with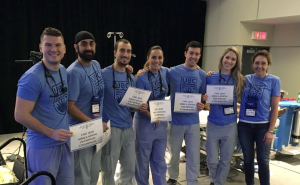 November 19, 2018
CONGRATULATIONS to the Family Practice Simulation Team The resident team and coaches put on a great show and won top prize in the CFPC 2018 Family Medicine Forum held in Toronto Simulation (SIM) Olympiad. They were the best of the best!!! The CCFP residents were the stars of the show. It takes a lot […]
Posted in Education, Education News, Featured | Tagged with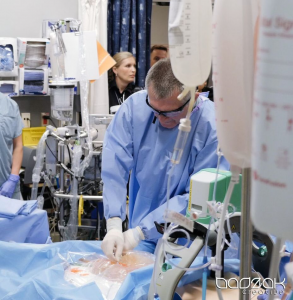 June 25, 2018
Dr. Jim Christenson in ECPR Simulation
Posted in Featured | Tagged with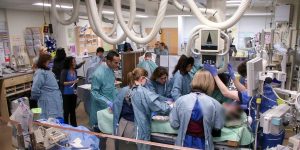 June 16, 2017
Posted in Featured | Tagged with