Featured
Posts tagged with 'Featured' will be added to the slideshow on the front page. Don't forget to add the Feature Image!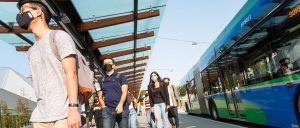 March 29, 2021
British Columbia is approaching the heights of the 1st and 2nd waves of the COVID-19 pandemic but with fewer restrictions and more fatigue. 'Follow those measures,' says the BC government, as skepticism grows that those measures are enough. Dr. Michael Curry, a UBC Clinical Professor of Emergency Medicine, says the increase in COVID-19 cases in […]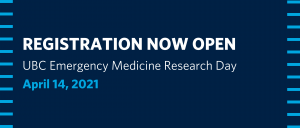 March 25, 2021
Posted in Featured | Tagged with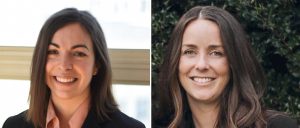 March 16, 2021
We are pleased to congratulate UBC RCPSC-EM Residents, Drs. Holly Sherman and Hélène Morakis, on receiving funding from the Resident Doctors of BC 2020 Resident Innovation Fund (RIF).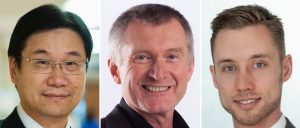 March 11, 2021
The Canadian Institutes of Health Research (CIHR) have funded 354 research grants for a total investment of approximately $274m through the Project Grants: Fall 2020 competition. In addition, 97 priority announcement grants were funded to a total amount of $9,575,000 and 11 supplemental prizes were awarded for a total of $296,500. UBC Department of Emergency […]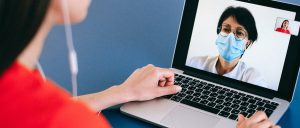 February 19, 2021
In partnership with the National Research Council of Canada (NRC), UBC Emergency Medicine Professor, Dr. Kendall Ho, is investigating whether a new contactless sensing technology can be integrated into existing virtual care platforms to boost patient care.
Posted in Featured, News, Research, Research News | Tagged with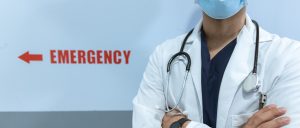 February 11, 2021
As part of Resident Awareness Week, the UBC Faculty of Medicine caught up with a few UBC resident doctors to learn more about their experience in the past year by asking the following question: How has the pandemic helped you grow as a resident doctor? UBC Emergency Medicine RCPSC-EM resident, Dr. Qadeem Salehmohamed shared what […]
Posted in Education, Education News, Featured, News | Tagged with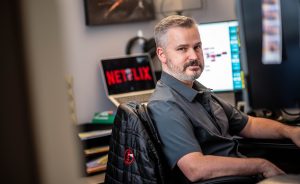 February 2, 2021
UBC Emergency Medicine Clinical Associate Professor, Dr. Adam Lund, began leveraging his expertise to develop COVID-19 safety plans for the local BC film and TV industry to return to production in July of 2020. His work caught the attention of Netflix executives who wanted to know if he could help with their productions. Dr. Lund […]
Posted in Featured, Initiative, News | Tagged with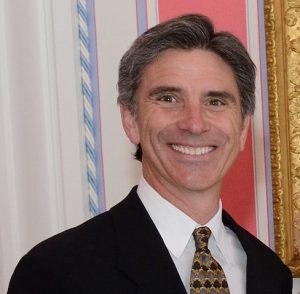 January 25, 2021
We are pleased to announce that Dr. Riyad Abu-Laban has been promoted to the rank of Professor, effective July 1, 2020. Dr. Abu-Laban is an Emergency Physician at Vancouver General Hospital and the Scientific Director of the BC Emergency Medicine Network. He has a longstanding commitment to the advancement of Emergency Medicine as an academic […]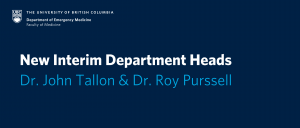 January 14, 2021
Drs. Roy Purssell and John Tallon have been appointed Interim Co-Heads, Department of Emergency Medicine effective to December 31, 2022. In their interim roles, Drs. Purssell and Tallon will provide leadership to faculty, staff and learners while we initiate a recruitment plan and search for a new Department Head. Dear friends and colleagues, It is […]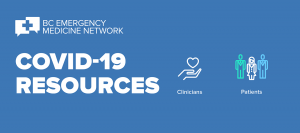 March 18, 2020
You can now find up-to-date, COVID-19 resources on the EM Network website for: Clinicians, Patients, & Epidemiology These BC-specific resources are reviewed and updated daily. If you have a COVID-19 resource or tip to share Please email connect@bcemergencynetwork.ca. You can also create a private, member's only discussion, or public blog post at www.bcemn.ca/lounge.
Posted in Emergency Medicine Network, Featured, News | Tagged with coronavirus, CoV, Covid, COVID-19