Archives by date
You are browsing the site archives by date.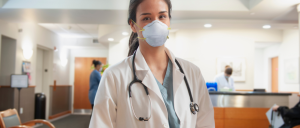 August 31, 2021
UBC Department of Emergency Medicine clinical professor, Dr. Michael Curry, commented on whether doctors at walk-in clinics can turn away unvaccinated patients. Learn more: Vancouver Sun, The Province, Times Colonist Share this story: Latest News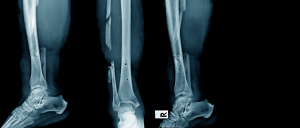 August 23, 2021
The UBC Department of Emergency Medicine Point of Care Ultrasound (PoCUS) Fellowship is proud to share several recent publications by trainees and alum. Véronique Dion, Former Fellow In July, Dr. Véronique Dion published her study "The physical examination is unreliable in determining the location of the distal fibular physis" in the American Journal of Emergency […]
August 23, 2021
Dr. Jessica Moe and her team are excited to announce the official launch of their study, "Evaluating Microdosing in the Emergency Department: A randomized controlled trial of buprenorphine/naloxone microdosing vs. standard dosing" (The EMED Study) on July 23, 2021 at Vancouver General Hospital. Background to the Study This study builds off of a feasibility study […]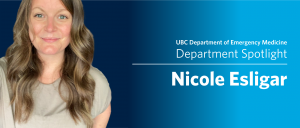 August 20, 2021
Meet UBC Emergency Medicine Project Coordinator, Nicole Esligar! Learn more about her work and what she enjoys most about working in the department.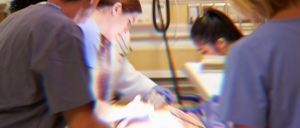 August 19, 2021
Dr. Fred Voon, a Clinical Assistant Professor in UBC's Department of Emergency Medicine, was interviewed about his book that offers insights into the emergency department. Learn more: Postmedia via Vancouver Sun, The Province Share this story: Latest News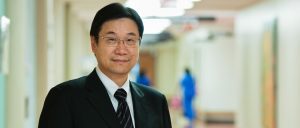 August 6, 2021
A team of UBC researchers, led by Dr. Kendall Ho, recently spearheaded innovative research aimed at augmenting B.C.'s health information phone line service capacity to better meet the needs of the COVID-19 crisis. B.C.'s HealthLink BC 8-1-1 service is a free-of-charge provincial health information and advice phone line provided by the Ministry of Health. By […]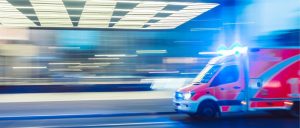 August 3, 2021
Dr. Voon, a clinical assistant professor with UBC's department of emergency medicine, tackles common questions from patients and more in his new book, "Your Inside Guide to the Emergency Department—And How to Prevent Having to Go!"