Archives by date
You are browsing the site archives by date.
March 19, 2018
EM Research Day will feature podium presentations on completed or planned EM research, plus a plenary presentation by visiting professor, Dr. Laurie Morrison, Research Chair, Professor, and Clinician Scientist in the Division of Emergency Medicine, Department of Medicine at the University of Toronto; Scientist at the Li Ka Shing Knowledge Institute at St Michael's Hospital, and […]
Posted in Events, News, Research, Research News | Tagged with
March 8, 2018
Congratulations to Jessica Moe and Corinne Hohl, and their research team, Eric Grafstein, Brian Holroyd, Michael Schull, K. Dong, K. McGrail and M. McGregor. They recently received a $70,000 CIHR Operating Grant for their project "Identifying Risk and Transitions Among Frequent Emergency Department Users: Whose Needs Can Safely Be Met Elsewhere?".
Posted in News, Research, Research News | Tagged with
March 8, 2018
Please join us in congratulating Corinne Hohl and her research team, Jane Buxton, Roy Purssell, Jason Curran, Jesse Godwin, Perry Kendall, Jessica Moe, Mark Tyndall, as they recently received a $110,000 grant through the CIHR Opioid Crisis Knowledge Synthesis Competition to support their research project "Systematic Review of Naloxone Interventions in Opioid Overdoses". The dramatic […]
Posted in News, Research, Research News | Tagged with
March 8, 2018
Congratulations to Dr. Corinne Hohl and her research team for being awarded $100,000 at the Canadian Institutes of Health Research's SPOR Rewarding Success "Ideathon" in Ottawa. She presented her project "Implementing and Evaluating ActionADE to Transform Medical Safety" to a national review panel. The SPOR Rewarding Success Initiative was designed to produce interventions that will result […]
Posted in News, Research, Research News | Tagged with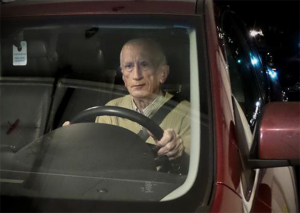 March 8, 2018
Dr. Jeff Bruchacher along with his research team, Dr. Colby Renschler, Dr. Ana Maria Gomez, Dr. Benjamin Huang, Chung W. Lee, Shannon Erdelyi, Dr. Herbert Chan, and Dr. Roy Purssell, recently released "Reporting Unfit Drivers: Knowledge, Attitudes, and Practice of BC Physicians". This report puts forth a number of recommendation aimed at overcoming barriers to […]
Posted in News, Publications, Research, Research News | Tagged with