Emergency Medicine Network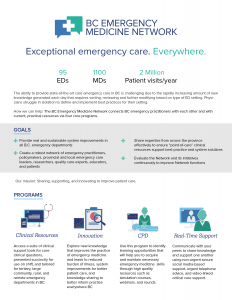 March 1, 2017
The BC Emergency Medicine Network, launching this September, will connect BC physicians practicing emergency medicine and provide just-in-time resources. To get in touch, email: connect@bcemergencynetwork.ca. Download the handout as a PDF.
Posted in Emergency Medicine Network | Tagged with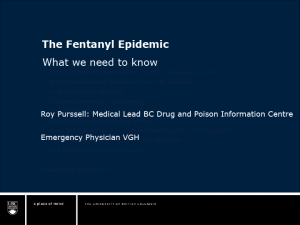 May 24, 2016
Dr. Roy Purssell's webinar on the BC fentanyl epidemic, presented May 24, 2016, can be viewed here. Slides from the presentation can be viewed here. If you have any questions, feedback, or would like to get involved, please contact Dr. Roy Purssell at Roy.purssell@bccdc.ca. This was the first in a series of Emergency Medicine Network webinars.
Posted in Emergency Medicine Network, Events, News | Tagged with