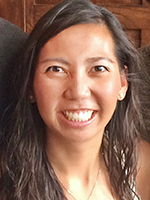 The Department is very happy to announce that Jessica Moe has accepted the offer as a full-time funded academic faculty member within the Department of Emergency Medicine at UBC.
This position was awarded to the Department from the Faculty of Medicine to focus on Substance Use and Addictions. Jessica is highly qualified and is already successfully working on several projects with funding from major funding agencies. Jessica works clinically at Vancouver General and BC Children's Hospital.
We know that her appointment will further strengthen the research team focusing on substance use and addictions within our Department. She will work closely with the BC Center for Disease Control, the BC Center for Substance Use and Addictions, and the Center for Clinical Epidemiology and Evaluation.
Please join us in congratulating Jessica in her new position. We look forward to a successful academic career!