Archives by date
You are browsing the site archives by date.
July 11, 2017
Please join me in congratulating DEM faculty member Dr. Kevin Clark Kevin won the very special Patricia Clugston Award for Resident Teaching, The Dr. Patricia Clugston Memorial Award For Excellence in Teaching recognizes a physician clinical educator for his or her contributions to Residents' medical education. The recipient will have created a safe learning environment […]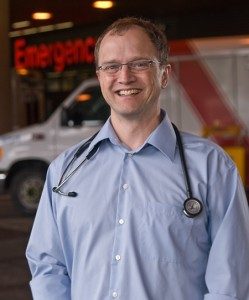 July 4, 2017
Jeff Brubacher, Associate Professor in the Department of Emergency Medicine received the 2017 Noni MacDonald Award from the Canadian Pediatric Society. Noni MacDonald Award recognizes an article in Paediatrics & Child Health journal that has positively affected paediatric medicine. This year's prize goes to the lead author, Dr. Jeff Brubacher of the article published in […]
Posted in Awards, News, Research, Research News | Tagged with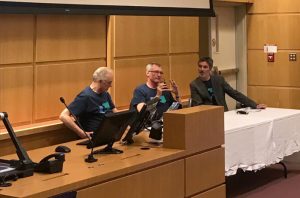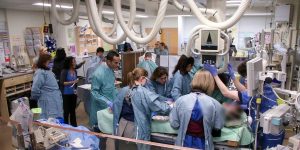 June 16, 2017
Posted in Featured | Tagged with
June 7, 2017
Big congratulations to Charles Stringer and Jen Chao for representing UBC and winning the inaugural CAEP SonoGames today! They were part of the "A Lines", representing Western Canada. Also, congrats to Dr. Justin Ahn, their inspirational coach who is an Emerg Physician at Royal Columbian Hospital!
May 31, 2017
Congratulations to Dr. Michael Ertel to the role of Vice President, Medicine & Quality effective immediately. Dr. Ertel (Mike) is a practicing emergency physician at Kelowna General Hospital (KGH) and has been a highly respected member of the Interior Health medical community for more than 20 years. As a highly regarded speaker in Emergency Medicine, Mike […]
May 30, 2017
They received the Award of Excellence from Vancouver Coastal health for Teamwork & Collaboration. This award is for a team that has come together to problem-solve, break down boundaries and/or create new relationships, finding sustainable solutions to health care challenges. Award of Excellence Mobile Medical Unit Deployment Team, Vancouver Acute & Vancouver Community: Lori Korchinski, Afshan […]
May 23, 2017
Congratulations to Dr. Jeff Brubacher and co-investigators Mark Asbridge, Rollin Brant, Herbert Chan, Shannon Erdelyi, and Scott MacDonald on their recently awarded CIHR grant ($845,325 over five years) for their study "Evaluation of the effect of cannabis legalization on road safety". This project will continue Dr. Brubacher's "Cannabis and Motor Vehicle Crash Risk" study  in order to […]
Posted in News, Research, Research News, Uncategorized | Tagged with
May 23, 2017
Congratulations to Dr. Kendall Ho for receiving the Award of Excellence in the People First Award category of Innovation. Over 80 nominations from across the organization this year were received. The selection committee—comprised of Senior Executive Team members, directors and frontline staff—had the difficult task of evaluating the impressive entries based on the award criteria. For […]